Welcome to the
Curiosity Machine AI Family Challenge!
Your child is the future. So is artificial intelligence.
Join the world's largest family technology program - the Curiosity Machine AI Family Challenge. Every year, the Curiosity Machine AI Family Challenge offers families around the world the opportunity to become technology innovators and entrepreneurs.
Children ages 8 to 15 and their families learn to use AI technologies and tools to solve problems in their communities around transportation, community-building, health, education, crime, safety, air and water quality, emotional well being, and the environment. They also learn how to communicate these ideas and translate them into a real business.
View the 2018 Communities from all around the world participating in the Curiosity Machine AI Family Challenge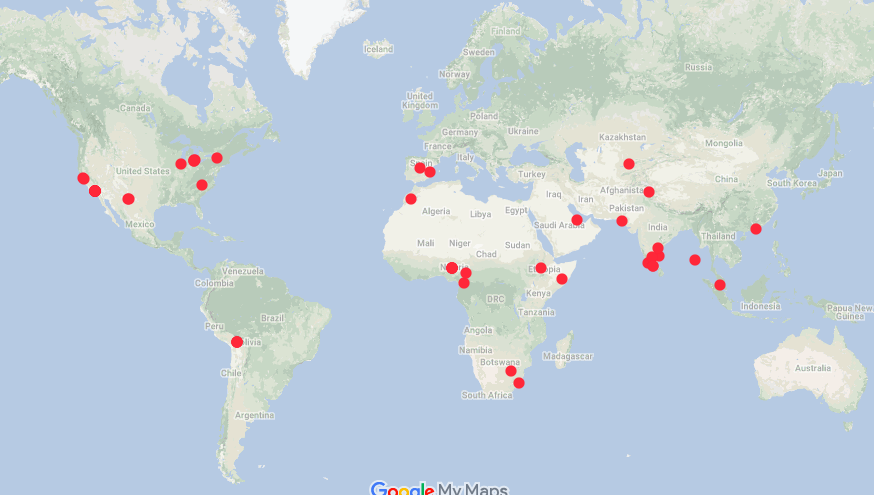 ---
Accessible to all.
There is no cost to participate, and anyone can join! You will learn about how self-driving cars work, and how your phones are able to recognize your face and voice and act on what you say. You will do all this using simple, everyday materials that you can find around the house.
---
Join Us. Learn. Build. Change.
We change the lives of both children and parents.
89% of children were more persistent after engaging in Iridescent's family programs
94% of children were less averse to challenges
94% of parents did more hands-on science projects at home - after Iridescent's programs
---
It's your world. Make it better!
Since 2006, more than 80,000 children and parents across the world have participated in Curiosity Machine. With the help of volunteer mentors, families have explored exciting, cutting-edge topics ranging from aerospace to nanotechnology.
Are you ready to learn? Make your family account now!
You only need one account for your family
You will have access to the AI Family Challenge design challenges
You can access AI Family Challenge resources to help you complete and submit your ideas
We will send important updates and reminders
Are you ready to make a change? Create your coach account now!
Lead students or families to complete the AI Family Challenge
Access AI Family Challenge content and resources to support your participants to complete the program
While we can not guarantee funding at this time, fill out this form in addition to creating a coach account if you would like to be considered for future opportunities
If you have any questions, contact us at curiosity@iridescentlearning.org.